Seaslug at the Science Museum.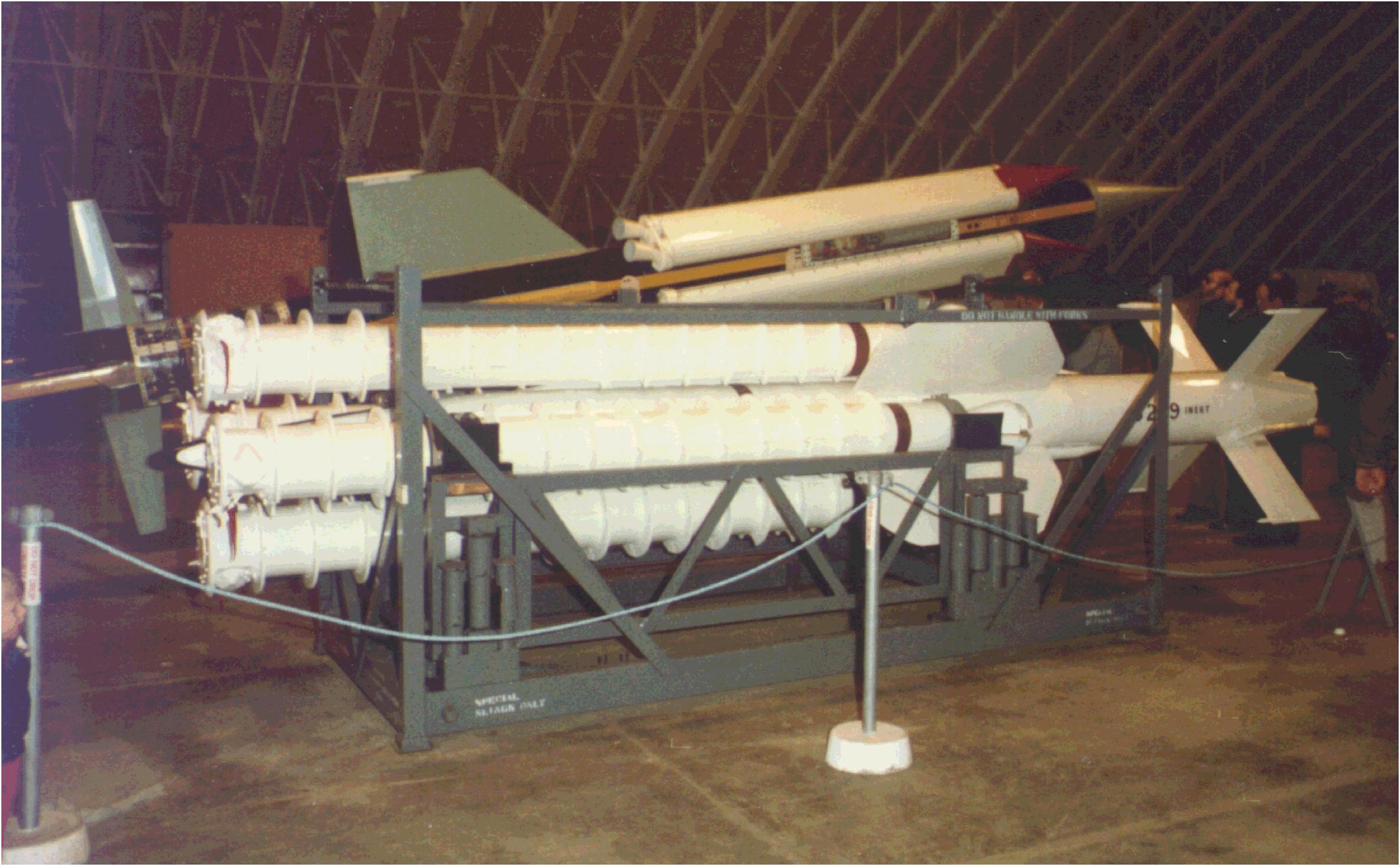 This is a photograph I took at The Science Museum's outstation at Wroughton. The missile is a display round repainted to represent an operational missile with two exceptions: the brown bands indicating propellant have the word 'Inert' written across them; and it does not have the HSD (Hawker Siddeley Dynamics) logo in front of the serial number, or any other markings on it. These omissions are my fault as my instructions weren't clear when I had it re-painted before issuing it to the museum. It now resides in the Midlands Aviation Museum at Coventry.
The keen-eyed amongst you will notice that it is the model for the drawing in Wikipedia.

Comments (and images) are welcome: seaslug@littlewars.org.uk
Return to the picture gallery.
Return to the Seaslug main page.
Return to my main page.
Last updated 23rd November 2020.
Photo copyright SR Jenkins, 1986.
Webpage copyright SR Jenkins October 2012; reproduction without prior approval is prohibited.